Law Firm Pivots Marketing From "B2B" To "B2C"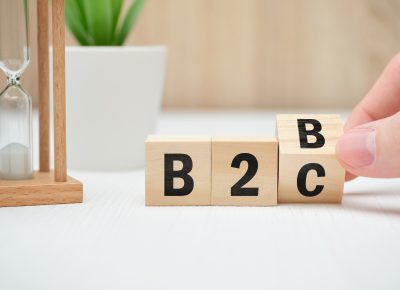 Issue: A Local Law Firm is dedicated to helping clients with legal and financial challenges of aging. They are attempting to pivot their marketing, from targeting professionals to targeting consumers.
Significance: Anticipated 50% drop in revenue extending beyond the initial three-month projection. The firm is in this for the foreseeable future.
Background: For 20 years, the Law Firm has engaged in educational marketing that is focused on referral sources: SWs, NH/AL, home care agencies, attorneys, financial advisors, etc., who would refer business to the Law Firm . The company has a great deal of printed resources that referral sources can hand out to prospective clients and make the phone ring. The Law Firm has historically outworked and outspent competitors.
Ideal Outcome: The goal is to develop a 180-day revised marketing strategy focused on direct to consumer communications. To move from "B to B" to "B to C".
Roadblocks: The firm had concerns about the time it takes to pivot their marketing and their ability to effectively do so. The current pandemic-affected environment precludes family members' desire to place loved ones in long-term care facilities. In addition, the Internet is the great equalizer, and the firm wanted to spend their marketing dollars wisely to compete with smaller firms.
The team gathering offered a wealth of suggestions.
Recomendations:
Home Health Agencies assist in the private pay market as well as the insurance markets. The firm can assist them in getting paid.
Partner with others for the distribution of the firm's promotional materials, possibly with a compensation model involved.
Totem Pole lead rehash – use list of 12,000 existing leads. What were their needs 1, 3, and 5 years ago?
Consider your services as a package for the lifetime of your clients, and consumers in different points of the life cycle, e.g. the 50-year-old with a "teaser" offering (a will possibly). Then have a discussion with them regarding their parents.
Video your current clients with their permission and use that for digital marketing purposes.
Help consumers know when to engage; many of them do not.
Link in with potential partners digitally.
The team advised the firm to develop a comprehensive marketing strategy complemented by a sales strategy. Stay the course doing what the firm is best at; competitors are not as prepared to weather the storm. Sales are not an issue, and the firm can withstand a short-term pivot.
Outcomes: The firm found that "staying the course at what they are best at" to be sound advice. They improved their digital marketing as well, bringing in a new marketing company in August of 2020. The Law Firm remains relevant across all digital platforms, effectively staying ahead of their competitors.