Company Creates Exit Plan for Loyal Employee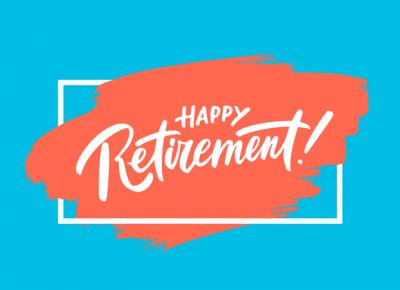 Issue: Retiring a loyal and respected sales representative.
Significance: There had been a significant decrease in drive and productivity over the previous 12 months which has been noted by his counterparts
Background: Started as independent when hired in 2005. He became full-time W-2 employee in 2014.
His pace has slowed and was not keeping up with the new direction the company was going. Company had three full time sales reps who work as a team. The territory can be covered with two reps. Compensation $114K in 2019 and on pace for $123K in 2020. Base Salary: $32K, $6K in car allowance, $5K in health insurance. The rest made up of commissions
Actions Taken: Company has two more aggressive reps locally. In 2016 a conversation was had with the representative regarding retirement. The response was a plan to work for an additional 3-5 years. Two sales reps were hired the beginning of 2019. There was an adjustment in commission structure to exclude some new products that were not actively promoted
Ideal Outcome: Employee leaves happy.
Start the following year (2021) with $115K back in the budget
Use savings to re-invest in other areas with needs.
Goodwill seen by other employees
How we take care of loyal personnel
A fair and equitable exit package
Roadblocks: Employee does not know currently we are working on an exit package for him.
Concern there will not be a happy ending
Recommendations:
Meet with Employee
Determine his wants and the order of priority e.g. financial, physical (health insurance), emotional (sense of purpose). An understanding of his personal exit strategy?
Options – a financial settlement e.g. severance, payment towards health insurance covering a Medigap policy, relevancy in retirement – Some part-time position with the company.
Part-time position could be as a company ambassador or consultant
Compensation to protect him so he can maximize Social Security benefits. The figure not to exceed the annual maximum social security full benefits
Gold watch
Acknowledge and celebrate his contribution over the years. Highlight what his contribution to the growth of the company has been.
Provide a vacation experience.
Embellish the company's excitement for the plan as this will be the first package the company will offer and set precedent
There will be six months to evaluate the "transition plan" the initial conversation should take place soon. Any new position created could include activities others may not enjoy e.g. social activity golf…. Compensation to be a small stipend plus covering of expenses. Make all compensation plans finite. Have a conversation with a labor attorney to ensure company protection. Do so prior to the initial conversation as well as once a package has been determined.