Financial Advisor Discovers New Ways To Thrive Amid Pandemic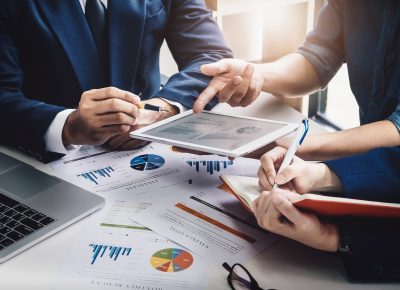 Issue: In July 2020, a business owner had a need to find growth in the midst of the COVID-19 pandemic. They had launched a new firm, but after several months of more money leaving than coming in, the owner became very concerned about growth.
Significance: The company owner had been neglecting potential opportunities in the pandemic environment, including finding sources that hadn't previously been considered. There could also be more contribution from the team in obtaining clients.
Background: Owner had been successful without the benefit of an extensive professional marketing budget, but a new strategy was needed.
The team gathering offered a great deal of worthwhile input.
Recommendations:
Involve the entire team in the process of obtaining new clients.
Network with larger firms who might be willing to share smaller fish below their minimums. Owner had not considered this option.
Focus on current relationships and ask clients for referrals. For the 65-75 year-old demographic, ask for referrals to their children.
Let the owner focus on endowments, and leave smaller clients to skilled representatives.
Update marketing materials.
Owner enjoys mentoring; establish a process for a sales representative to hire others.
Leverage the African American ethnicity of team member, including his involvement in the African American Chamber of Commerce.
Focus on new targets for business clients: Unions, Churches/Synagogues, Diversity Congress, Donor Search Organizations, Newly Started Physicians.
Advertise billing options and use new content for targeted groups.
Hire a sales coach for team member who is about to complete his CFA.
Outcomes:
The owner crafted a vision for growth and got legitimate buy-in from the group. The team is helping in many ways. The company has hired a marketing firm that is helping with SEO, social media, updating website, sales process and more.
Asking for referrals has worked quite well. Referral business has picked up significantly in the past few months, including working with clients' children. Endowment work is also picking up. Owner just picked up a $3.5 million endowment and finished RFP for a $17 million endowment.
Sales have picked up quite a bit in the last three to six months, mostly but not all from referrals.