Clearly Defined Job Roles Leads to Better Productivity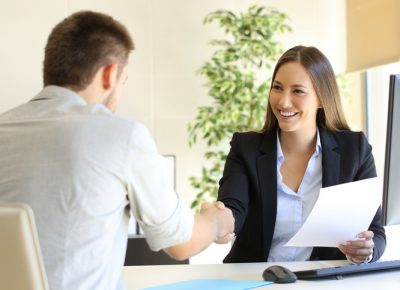 Issue: Who should the next hire be. The choices a Senior Level Technologist, a Marketing/Admin/Back Office Assistant, or a CFO/Controller/Bookkeeper.
Significance: The owners were bogged down with details. "Noisy" customers with adequate coverage would enable the owners to focus on sales and marketing efforts, assume additional project and account management, and CIO functions.
Background: Currently the company is a lean operation with just seven employees. The average revenue per employee is $243,000, above the industry average, yet the profitability is less than desired.
The owners have disparate roles. One co-owner performs the CFO role which is expensive based on salary and a distraction. He is 30% billable as a virtual CIO, Project Manager and AM. The other handles Operations including core networking, managing support groups, handling escalations, in addition to serving as a virtual CIO, PM and AM. Co-owners share purchasing, quoting, proposals, and order tracking.
Previous hires – One person in Administrative role was outstanding but other five were a disaster. They were not self starters and unable to provide the functions required. A Senior Level Technologist hire also went bad and cost the company $35,000 in compensation loss due to dishonesty. An Outsourced Controller/CFO was also a failure based on cost and lack of understanding the business.
Ultimately the co-owners have reverted to do it yourself mode to save costs.
Actions Taken: Mapped out the responsibilities and calculated the revenue and cash flow impact of increasing technical staff to service the work backlog.
A senior technical position could represent revenue but it is difficult projecting work more than 90 days out. A CFO would be an additional expense. An administrative person could enhance customer service and support marketing and sales.
Ideal Outcomes: An increase in customer satisfaction. More consistency regarding completion of internal processes. Better understanding of the company's financial standing. Enhancing co-owners' value and distancing them from the hands-on technology. Allowing co-owners more time to build the business, away from tasks that pull them away from it.
Roadblocks: Co-owners are reluctant to make an investment without additional revenue to support it. Constant pressure to increase profitability. Concerns about hiring now with the possibility of having to reduce staff later.
Desired Results:
A management plan is to hire allowing the owner to exit routine operations.
Recommendations:
Regarding the co-owner/partner, The owner should define individual roles based on revenue, not expenses, and tie them to a shareholder agreement. The owner needs to stop avoiding the "fierce conversation" and define normal compensation for each of their roles beyond partnership distribution. This should include brief weekly management meetings.
Define the company culture – the house needs to be in order before realizing sales growth, and time needs to be freed to generate revenue. Establish and communicate expectations, accountability and deadlines for management and personnel. The owner should be the visionary and avoid the day-to-day operations, and outsource both accounting and marketing tasks.
Hire for the administrative role and focus on what they do best. Outsource the other necessary services
Final Results:
The recommendations have been addressed in a 5-7 year plan with a timeline for implementation. Initially clearing his plate to allow for working "on "vs. "in" the company and spending more time on sales. An excellent Operations Manager has been hired who has significantly reduced daily operational activities virtually removing invoicing and marketing tasks from his plate.
They have clarified the growth/revenue goals and a process for achievement, including new services to enhance the current offered services. The additional services have helped the company stand out in a crowded market.
The owner clarified the business partner's role, with a clear plan to migrate the Controller/CFO functions to outside services. For the remaining employees, he has tied goal achievement directly to salary increases, as well as aligning bonuses and aligned goals with company growth. The company has added a new service line based on the needs of clients.
Lessons Learned:
For any business owner, it's very difficult to trust while believing one is the best for the job, but this results in getting bogged down in operations while more important tasks such as generating revenue get less attention. A business owner must clearly define roles, establish goals, reward employees for achieving them, and trust his people to believe in the vision.