DVIRC Executive Business Forum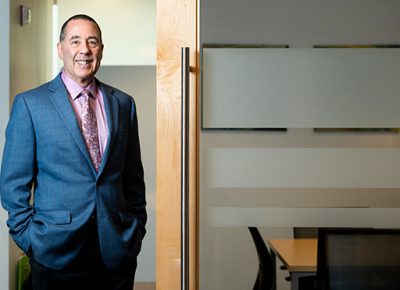 Marc Sinkow is a professional facilitator for the Delaware Valley Industrial Resource Center's (DVIRC) Manufacturer's Executive Forum Groups, the only network groups dedicated to business leaders of small and mid-sized manufacturing firms.
DVIRC is a private, not-for-profit corporation with a public purpose—to support the profitable growth of small and mid-sized U.S. manufacturers. They support manufacturers through three practice areas: customized consulting (business management, operational excellence, and top-line growth); training and education; and executive network groups.
DVIRC's clients are independently surveyed to assess their performance and value-added impact. Since 1988, DVIRC has served more than 2,000 manufacturers and generated over $2 billion in client impact.
The Executive Forum Groups consists of manufacturing leaders from companies with smaller or medium employment sizes. These groups are based in each of the five counties in Southeastern PA.
Groups are limited to 16 members and chaired by a professional facilitator, to assure maximum interaction and value. Each member receives a valuable business case study targeting one of their current business issues that includes pragmatic solutions and advice from their peer advisory group.
Each meeting offers a confidential setting, where leaders from non-competing manufacturing firms share common challenges and proven solutions gained from the experience of all members.
You and your company gain from a valuable network of trusted business advisors, business development opportunities, business presentations, industry related resources, continuous improvement, and leadership development.
There is a quarterly membership fee, and Executive Forum Groups meet 8-10 times per year, rotating at each members' location.
Listen to DVIRC Member's Stories
Membership benefits:
Groups are limited to 16 peers
Membership includes non-competing manufacturers
Confidential setting
Functions as a peer advisory group
Professional/Leadership development
Guest speakers, presentations
Professional facilitator/structured meetings
Trusted resource referrals
Business development opportunities
Long-term business relationships
You also receive:
Sixteen (16) actionable responses to "What's Keeping You Up at Night?" through a focused and constructive case study.
Four (4) free seats annually to any one day DVIRC Workshop ($1,180 Value)
10% discount on any DVIRC training and education program (up to a $350 Value)
Delaware Valley Industrial Resource Center's (DVIRC) Manufacturer's Executive Forum Members
Chester County – DVIRC Manufacturer's Executive Forum Members
Lower Bucks County – DVIRC Manufacturer's Executive Forum Members
Montgomery County – DVIRC Manufacturer's Executive Forum Members
For more information visit: www.dvirc.org or call 215-552-3800, or info@dvirc.org